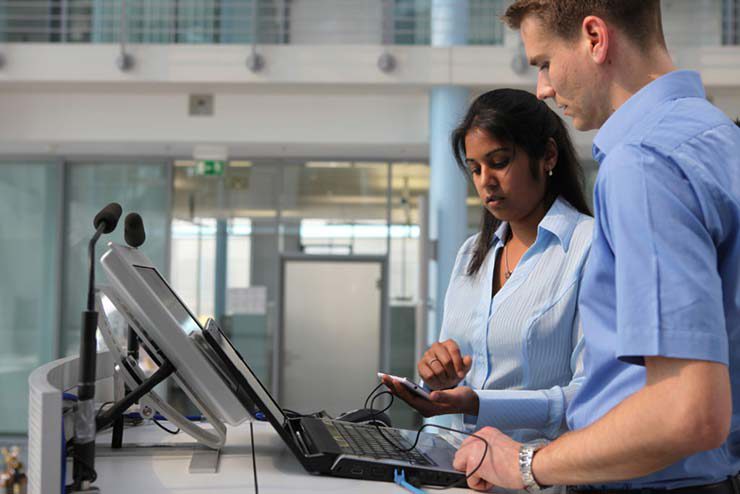 We make things think!
Seeing things in a different way requires to be open to existing paths but also the courage to step into a new direction!
The heads behind SkySpirit is a strong team of people who analyse the occurrences from a different perspective.
Inspired by nature, we use our creativity and our ability to break down the complex into something simpler!
Our approaches are modular and adaptable.
After a decade of gaining experience you find our solutions in various fields.
TECHNOLOGY
SkySpirit has specialized expertise in robotics, embedded systems image processing and rapid prototyping
Robotics: SkySpirit provides solutions in the filed of artificial intelligence, machine learning, sensor fusion, control algorithms and autonomy.
Embedded Systems: SkySpirit provides in house embedded systems solutions, whether water tight or ultra light. We use the latest processors and sensors.
Image Processing: We provide a software translation between the human visual system and digital imaging devices. Extracting exactly the data required for further processing.
Fast Prototyping: We provide 3D constructions if required for the project. With our 3D printer we are thus able to provide fast soltuions. We also have all necessary equipment for the requirements of prototypical embedded solutions. Embedded and electronic designs can thus be tested within a short time frame before going into series.
ARTS & ENTERTAINMENT
SkySpirit System for the creation experiences! Incredible – Interactive – artistic and fascinating experiences
SkySpirit System is an ultimate 6D Next Generation System.The in house and special SkySpirit System is a universal and modular platform, that enables objects in water, land and in the air to be tracked and precisely controlled in an artistic way.
Our SkySpirit System can be synchronized to
autonomous control of multiple objects
choreographies of various elements and objects
human movement or detection
on board light effects
projectors and moving lights
musical movements
video effects
projections on objects
time code compatible
Thereby creating fascinating shows, interactivity and artistic experiences!
FEATURES
first and only system world wide that controls objects on land, water and in the air
control a swarm of objects
adaptable to different objects
huge coverage
remarkable show experience
Based on your requirements, you can buy or rent our complete systems!
EDUCATION
How would the world be, if knowledge was not passed on?
SkySpirit-Education brings know-how right back to the roots! Educational kits inspired by nature.
Thereby creating an educational opportunity to build up a strong foundation for a better future!
As a collaborating partner of Festo Didactic, we are honored to announce that through this cooperation we now design educational kits inspired by nature. Bionics is one core know how of SkySpirit but also the technology of the future.
Our 5 Keys for a successful learning environment
L

earning through fun


E

ducation fields in STEAM


A

ttractive design


R

educing complexity step wise to simplicity


N

ature inspired models
Simplicity instead of complexity!